Sunday afternoon, Hong Kong. I had planned to catch the tram up Victoria Peak and smoke a Partagás Serie D No. 4 on the walk down, taking it on a tour of leafy little back paths, colonial era fortifications, and some of the most expensive real estate in the world, but unfortunately the tram had a 90 minute wait and I don't have time for that nonsense. My next thought was the nearby Hong Kong Park, in front of the puffin cages perhaps, but alas, Hong Kong prohibits smoking in its parks and gardens. The result is this, a dusky beauty brought to you from the miscellaneous streets and alleyways of this sweaty metropolis.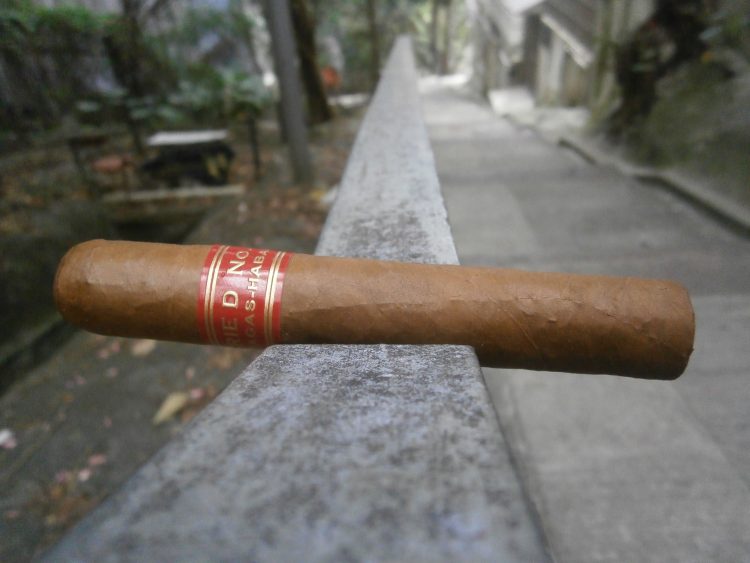 The Partagás Serie D No. 4 is about as default a cigar as exists in this world. The Monte 4 is still, as far as I know, the biggest mover, but number two, and by all accounts gaining fast, is the D4. It's a good size for today's punter, which is to say it's short and fat, and honestly it's not a cigar I've ever had much fondness for. This example though opens well, with mild tobacco and straw, and I swear that I can detect a hint of spring onion in the back palette.
Hong Kong and I go back a long way, back to the old Hong Kong before 1997, when it was the last remaining diamond in the crown of the British Empire. It was early 1989, and my father was ready to change his life. He had applied for a highly paid position on an Australian government aid quango, setting up an accounting university in Wuhan, China. It was a job for which he was vastly underqualified. An accountant by training he'd worked for six months as an auditor with KPMG before deciding that he couldn't spend his life counting boxes. Those who can't do teach, and he'd spent the next decade or so teaching high school accounting, mainly as a volunteer abroad in third world island nations. In the year before his application for the Wuhan job he was working as a first year accounting tutor at a second rate technical school. Unsurprisingly, his application was turned down.
His second choice was to move his young family to an acreage outside of Frankston in Melbourne, where I was to be enrolled in Frankston Primary, and later Frankston High (non-Melbourne readers will not understand this reference, but suffice to say, Frankston High has produced a far greater number of teenage mothers and career criminals than it has globetrotting cigar aficionados). And then came June 4th. And then came the incident in Tiananmen Square.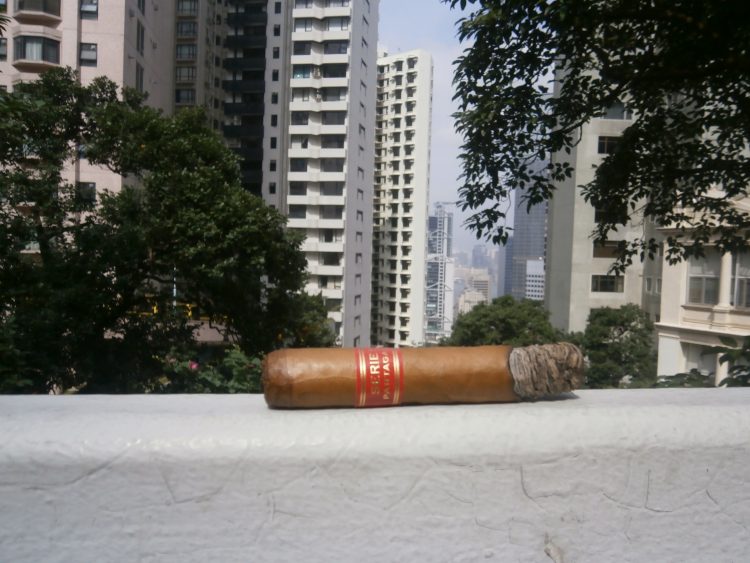 An inch or so to the wind and the D4 is still quite mild, with a little peppery spice and a muddy overtone.  There is just a tang of diesel exhaust on the back end, which is more pleasant that it sounds. The D4 is the descendant of a grand old line of lettered cigars, begun sometime in the 19th century and discontinued in the 1930s. In the original incarnation there were sixteen cigars, running letters A to D and numbers one to four. The letter represented the ring gauge, with A being 38, B 42, C 48 and D 50; the numbers represent the lengths: one is 170mm, two 156mm, three 140mm and four about 125mm. The D4 was revitalised in the 1970s to fulfil a perceived need for a Partagás robusto. Over the coming weeks and months I plan to smoke my way through a few different Partagás specials and limiteds, many of which are revitalised members of the original letter series, or latter day expansions of the line. Expect the factoids mentioned in this paragraph to be referred to a lot.
After Tiananmen Square the project that had so roundly rejected my father was in turmoil. The chosen staff had spent a couple of months in cultural training in Australia, and were just weeks from their scheduled departure when they saw footage of tanks in China's capital and heard reports of thousands of students being massacred by the Red Army. Frantic phone calls were made. Letters of resignation appeared on desks. With the hard targets of their joint venture contract to meet the quango heads were forced to go down their list of rejected applicants looking for anyone who was still willing to go. My father was, and by August I was a resident of Red China.
Even in 1989, Wuhan was a major metropolis, but it was by no means a cosmopolitan city. Today its business district is all mirrored glass high rises, but back then the entire city was row after endless row of utilitarian concrete apartment blocks. Lying deep in the heartland on the banks of the Yangtze, Wuhan is known as one of the three furnaces of China, firstly because of its oppressively hot and humid summers, but also because of Red Steel Town, a district to the north of the city where a great deal of China's steel is smelted. The river was a short bicycle ride from my home and from the top of the levy bank I watched an endless parade of tugs and barges: coal and ore going in, giant steel girders going out.
China in 1989 was making its first faltering steps toward openness, but particularly in the provinces it still had a long way to go. White people were almost unheard of; when my sister and I ventured out to the market outside of our compound old women would point to us and whisper in their grandchildren's ears. Both brunettes we had it easy: the children next door were blond haired and blue eyed, and wherever they went strangers would reach out and touch them. Cars were a rarity back then, every street crowded with thousands upon thousands of bicycles. Every night when the traffic died down platoons of old ladies would emerge from the high rises to sweep the streets with wicker brooms, their only discernible purpose to move the dust from the ground into the air.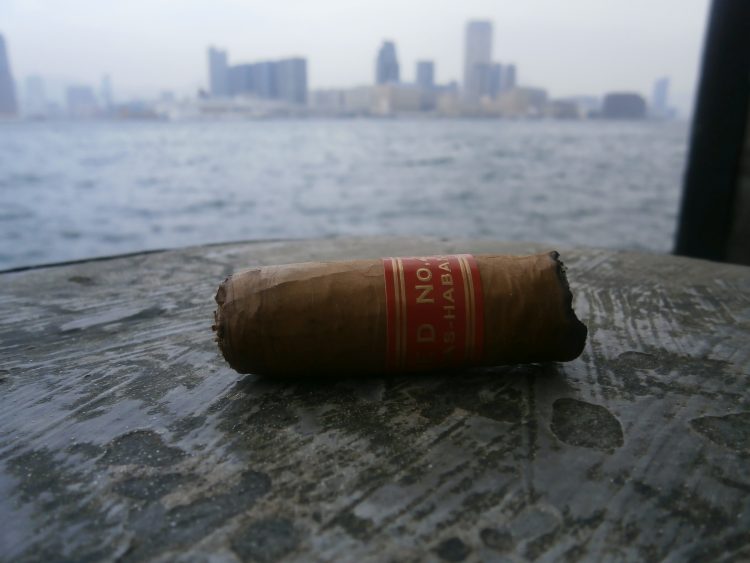 China, in a word, was chaos. Every month or so we would need a break, a brief gasp of the rarefied (unpolluted) air to which we westerners were accustomed. Air travel in China was a rare privilege in 1989, reserved only for high ranking party members and those lucky enough to travel on business. The only airline was the government CAAC (which the expats jokingly referred to as China Airlines Always Crashes), flying old Russian jets that groaned and rumbled and landed hard. You could fly to Hong Kong only from Shanghai and Beijing, and so for us escaping China for a few days generally meant a train ride to Guangzhou. Today a high speed train makes the journey in a few hours, but 1989 was the era of the Iron Rooster; steam trains, with classes ranging from Hard Seat (a wooden bench in with the livestock) to Soft Sleeper (six to a cabin, bloodstained sheets). The journey took an unpredictable amount of time, variable depending on how often and where the train broke down. You knew you were going to be stationary for a while when you saw the engineer pedal past your window on a bicycle, heading back in the direction you'd just come from. Once in Guangzhou you made your way to the border, where, within a giant Stalinist gothic edifice you would fight your way through the crowd of peasants to the window for your permission to cross. Once granted you would be herded through a series of large cages, your papers checked again and again, being jostled by Chinamen all the while, before finally, some hours after you first began, you would be granted permission to leave Red China.
Released from the cages you would cross the bridge over no-mans-land, over a well mown killing field and a tall, razor wire topped fence. At the end of the bridge some glass doors would slide open with a smooth hiss, revealing a pristine white tiled customs hall, the Union Jack hung proudly over an aspidistra in the corner. "Welcome to Hong Kong" the guard, resplendent in his crisp blue uniform, would say, his accent a plummy, well-practised British. Moments later you would step onto a monorail and glide silently through the lush forests of the New Territories, disembarking twenty minutes later in the heart of Kowloon, back in civilization. It always felt like you were waking from a bad dream.
I finish the cigar on public pier number nine, overlooking Kowloon, watching the Star Ferries come and go. The cigar has remained mild and pleasant the whole way through, only turning on the heavy tar in the final puffs. In the final analysis it is a fine Cuban smoke, a good hallmark for the Partagás marque, but unfortunately, to my palette at least, it's not as good as a Montecristo No. 4.