An autumn night under the full Easter moon and not even the slightest breeze is blowing. I'm in a seaside town on a Wednesday night, and only the very occasional purr of a car on the distant highway serves to indicate that I'm not the last man on earth. The air is crisp, but it's nothing a light coat and some fortified wine can't handle. The next port on my voyage through the Colección Habanos is 2006's Trinidad Torre Ignaza, named after a tower, and appropriately so, as it's a 52 x 170mm fat-boy. Trinidad is a brand I've tried to like, but I've never really come around to it. I have high expectations of it, as I think of it as a sort of Cohiba Jnr: they both have the same lineage, being born out of the diplomatic gift circuit, and they both feature my preferred style of cigar (long and thin) very prominently in their line-up. I've smoked a lot of Trini's, however, and they almost always disappoint. How will this, a cigar that is about ten ring points overweight, and from a series that has thus far proved to be pretty hit-and-miss, fair? My expectations may be high, but my hopes are not.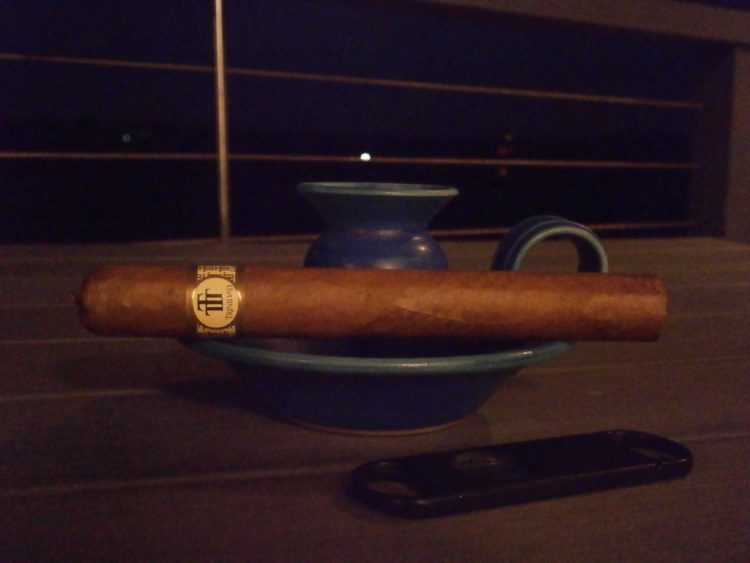 I peel off the pigtail and apply a little heat. The draw is loose, but the flavour is excellent, medium tobacco with a great, full taste of freshly turned earth, cedar and subtle nutmeg spice. Half an inch in and the earth leaves in favour of roasted chestnuts, the meat greasy on the tongue. The smoke is thick and blue, and the night is so still that it wafts skyward in a column that is uncompromisingly straight.
I'm sipping a Seppeltsfield Para Grand, the $25 entry level tawny in a range that includes Australia's most expensive wine, the world's only annually released 100 year old vintage, which is to say that starting in the nineteenth century, someone had the foresight to set aside a barrel every year with the intention of opening it only after a century had passed, and that those barrels somehow managed to survive unopened through three generations of ownership changes, wars, recessions, fires, floods and fiscal crises before they started tapping one per year in the late-1970s. That 100 year old is a bit expensive for my blood, but its poor cousin is quite acceptable, a generic sweet wine that you can put half a bottle of inside you without really thinking too much about it; a good after dinner drink for the closet alcoholic.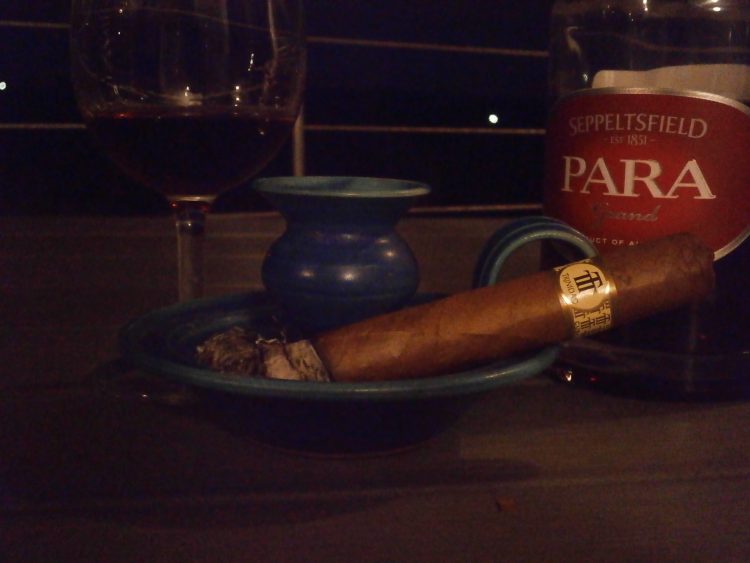 At the halfway point the cigar turns on me for just a minute, the fantastic flavours fading to nothing but dirty ashes, but just as I delightedly prepare to write this off as another disappointing Trinidad it comes back, the ash disappearing and leaving a very light tobacco, clean new-wallet leather and roasted bean.
I had the pleasure once of participating in a blind taste test of Graham's four aged tawny ports, at 10, 20, 30 and 40 years old respectively. There were four of us blind that night, and we were in total agreement as which port was which. We were also all totally wrong, nominating the 10 as the 40, the 20 as the 30, the 30 as the 20 and the 40 as the 10. I can't speak to the logic of the others, but for my own part I based my decision largely on smoothness. All the wines were great, and once the labels had been revealed I revisited them all, meditating on the flavours. The truth that I took away from the evening is that as tawny ports, when first put into the barrel, essentially taste like Ribena: they are sweet, and smooth, and I imagine would be consumed with no complaints if an irresponsible parent were to serve them at a ten year old's birthday party. As they age they certainly become more complex – a complexity that the aficionado no doubt appreciates – but with that complexity comes a strength of flavour, a sharpness, an alcohol burn, the tang of citrus rinds, the tannins of wood and so on. I like to think that were I to present a novice smoker with a Torre Ignaza and a more humble cigar, they would choose the Torre every time – its quality is self-evident and unmistakable. With the Graham's port I suspect that a novice drinker would prefer the 10. And that 100 year old Seppeltsfield must be bloody awful.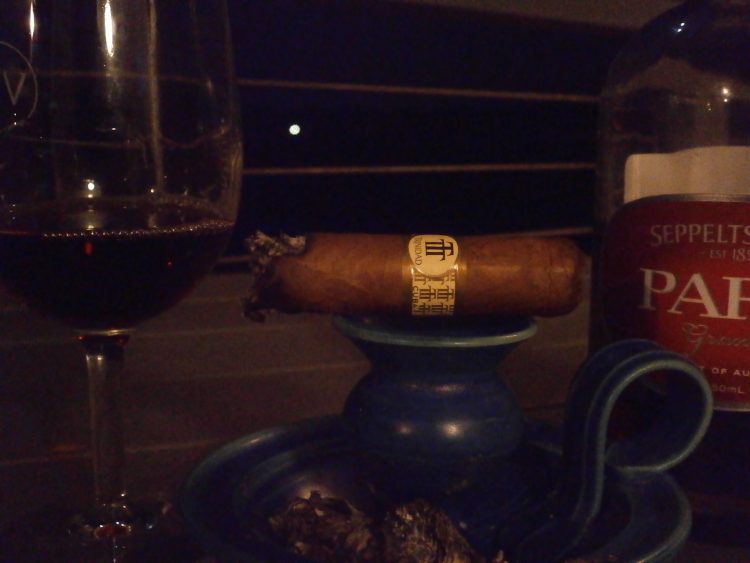 The Torre Ignaza ends with a slight bitterness, more good espresso than bad tar – I don't feel even the slightest need to spit or cleans my palette after a puff, which is my dividing line between 'good bitterness' and 'bad bitterness.' The burn has been mediocre throughout: I've had to relight three times and touch up a handful of others. Smoking time was a hair over three hours, and for the past two I've felt intensely relaxed, the cold of the night and the ever present threat of mosquito bites wafting from my mind like so much fine tobacco smoke. When all is said and done, this is a fantastic cigar, supremely balanced, incredibly elegant, by far the best Trinidad I've ever smoked, and one of the better entries in the Colección Habanos. It's hard for anything at this end of the spectrum to ever live up to its price tag – for the cost of one of these you could easily get five top notch sticks from the regular production – but if you're the kind of person for whom a $100+ cigar can ever constitute value, then I don't think you'd be disappointed in the Trinidad Torre Ignaza.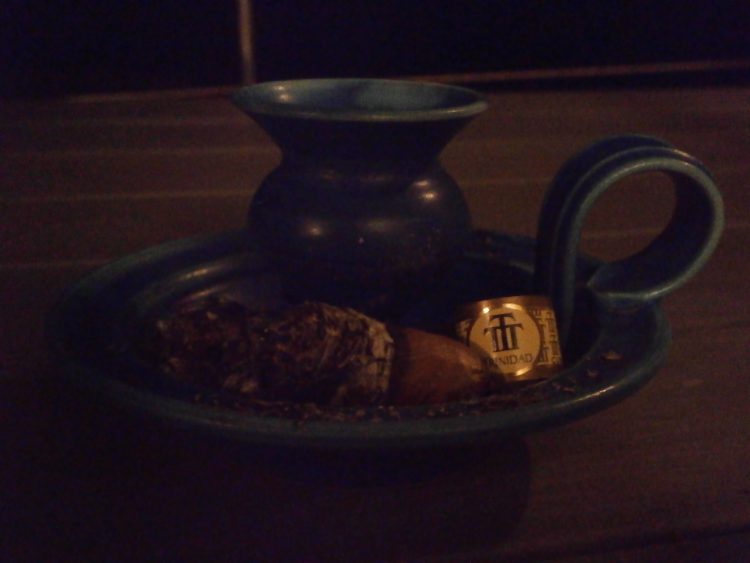 Trinidad Torre Iznaga Colección Habanos 2006 on the Cuban Cigar Website