For reasons that aren't entirely clear, some Cohiba limiteds burn much brighter in the public consciousness than others; the 2004 Sublimes is held up as an all-time great, while the (superior in my opinion) 2003 Double Corona and 2006 Pyramid are largely forgotten. It is the same for the 2014 Robustos Supremos and its immediate neighbours, the 1966 in 2011 and the Talisman in 2017.
The Robsutos Supremos arrived reasonably on-time and with little fanfare. Sufficient quantity was available that all who wanted one could obtain one, even as a single, and there were neither frenzied mark-ups and reselling nor long shelf life and discounting. There were some bad reviews, along with the usual pearl clutching you would expect from the release of a 58 ring-gauge out of Cuba, but nothing so severe that the cigar would be remembered as a great debacle. It was simply largely forgotten.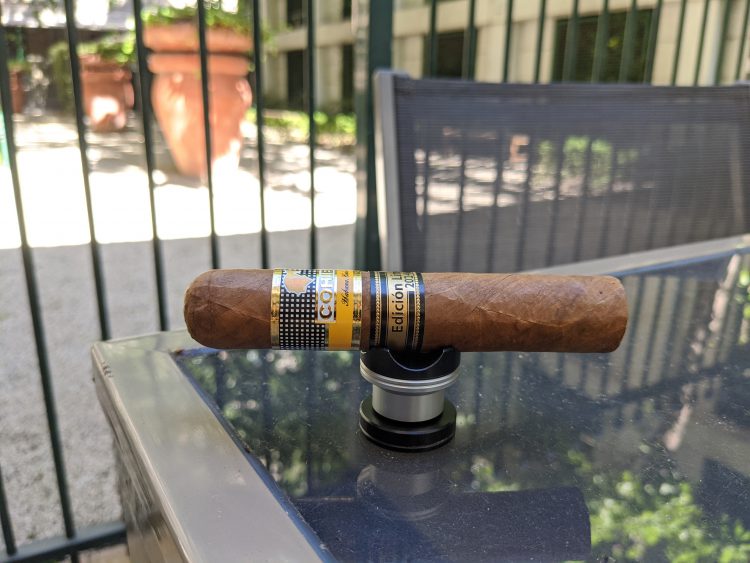 I light the beast, and it begins very well. It is smooth and sweet, with an umami roasted mushroom note under clove and cinnamon. Light to medium tobacco, which surprises in a brute like this.
In a recent Dusky Beauty, I alluded to a crime long past; a vicious theft perpetrated by one (or more) of my closest friends, who in the early 2000s assaulted my precious store of fine whisky, along with the jewel of my father's vinegar collection, a bottle of 1970 Penfold's Grange Hemitage.
An update for you all: the case is closed.
While my grandparents were alive and copacetic, they were the custodians of the Groom family Christmas ritual. My father's parents would host a lunch for their four children, many grandchildren, and various spinster aunts and other hangers on. My mother's parents would host a dinner for their smaller family (still four children, but less grandchildren and hangers on). On both sides there are members of my parents' generation who live away from Melbourne, and in those days they would all usually make the trip down for Christmas. Sometimes some of my interstate cousins would stay with my family for weeks over the summer break, or the whole tribe would head down to the family seaside compound between Christmas and New Year.
Since my grandparents have gone, the interstate relatives don't come any more. There was bad blood on both sides over the division of the estates. Christmas is a lunch only affair, that alternates in host between my mother and one of my Melbourne based aunts.
The guest list includes my parents, my aunt and uncle, my sister and her husband, and my two cousins and their husbands. Being a marginally less disappointing child than I am, my sister has sired a five-year-old daughter. My two Melbourne based cousins have five children between them.
This year just passed was to be my aunt's turn to host, until on Christmas Eve I received a phone call from my mother. My niece, who had spent the last five days with her other grandparents, was in hospital. She had contracted viral gastro and had been throwing up all day. It had been decided that she shouldn't be around the other children. Christmas was cancelled. In its place, we would have a small affair with the immediate family. Very casual. Cold chicken. No dessert.
When I arrived the next day, everyone was in a jovial mood. My niece was in bed, being waited on by her parents. In the family room, my mother rolled her eyes and muttered about how spoiled her grandchild is.
My brother-in-law, being of different blood to me, is into tech and start-ups, and is a bit of a wine guy besides, and at some point the conversation turned to the grape. I was waxing lyrical about Rockford, a Barossa winery that I had visited the previous summer, when my father piped up.
"I've actually still got a few old bottles of wine from Uncle John left," he said. "No time like the present."
He disappeared into the laundry for some time, clinking through the numerous racks, before eventually returning with a '70s bottle of Henschke.
"I could have sworn I had an old bottle of Grange in there somewhere" he said. "I guess I must have drunk it."
As the age-old tradition goes, the rotten cork crumbled into the wine, and we strained it out through a tea strainer.
Four glasses were poured, and one by one we each took a tentative sip. I was the first to call it.
"Pure vinegar."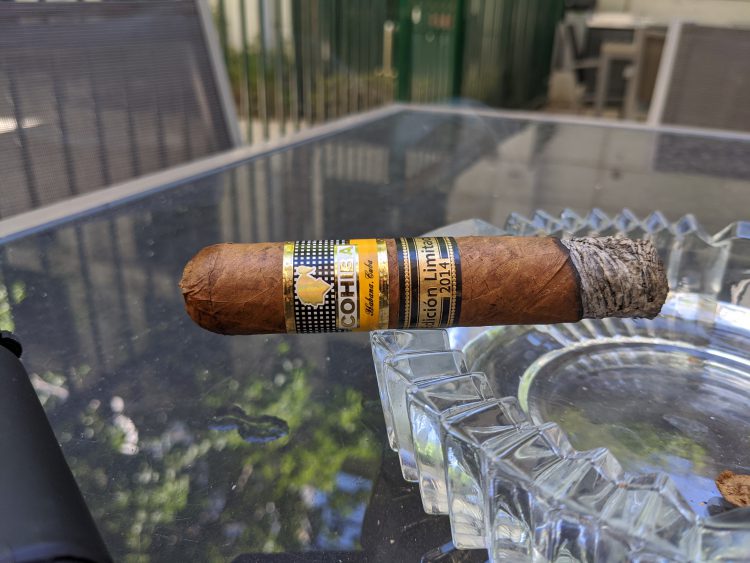 By the mid-point the Robustos Supremos is a little meatier, with mid-tobacco, which is still surprisingly low for a fat boy like this one. On the palate a sweetness propounds, with an undertone of the forest floor in the aftertaste; mushrooms, pine needles, and damp wood. Really first rate.
When my father uttered the words "I must have drunk it," thus was one of my youthful indiscretions concluded. He wrote the bottle off. I didn't get grounded. He didn't seem perturbed, and is unlikely to mention it again.
Except… nobody ever did confess to being the culprit.
I looked up the old email I sent on that fateful morning after the night before in 2007. Of the sixteen recipients, I still count four among my closest friends. A further seven I am still in periodic, if ever diminishing contact with. The final five I haven't spoken to in more than a decade.
Figuring it was worth a shot, I hit 'reply all', and reached out again. This time around, my tone was conciliatory.
"A lot of water has run under the bridge" I wrote. "Most of you have kids of your own. You have adult lives. You have careers. You own property. Those heady days of youth are far behind us. What idiots we were. Nobody is going to care or give you a hard time about this. I personally committed untold social crimes at parties in my misspent youth, many of them against each of you. Like those crimes, this will just be a funny story of youthful japery. At worst I might give you some good-natured ribbing."
"When I think of heaven, I picture it as watching your life over, but with all the unanswered questions revealed; 'where did I lose that,' 'what did she really think', and 'why did she act that way.' I want to know who had a secret crush on me, and who hated me. I want to know where I lost my keys. I want to know what happened to the wallet I dropped on the train. I want the thought process behind every awkward social interaction explained. And I also want to know how that whisky tasted."
"Why don't you and I make a little slice of heaven here on earth today?"
Three emails bounced, their mailboxes long abandoned and filled with spam.
Two others replied, repeating their protests of innocence.
The other eleven accounts remained silent.
The wolf walks among us still.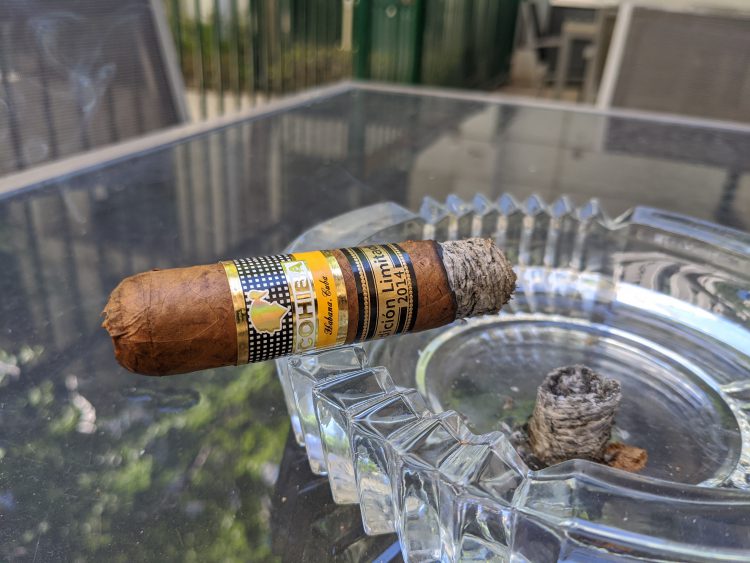 For its entire length, the burn on the Cohiba Robustos Supremos has been impeccable; a razor-sharp line from tip to nub. The draw is a long way from a Cuban draw, but perfectly acceptable for a fat boy like this. The ash is solid, and falls on demand in heavy chunks. This would be a good cigar for a long ash competition.
The end is beautiful, with the slightest hint of the rich bitterness of coffee and cocoa in the final inch. The flavour is full with earthy, fungal notes. A fantastic cigar, that I must somewhat reluctantly admit, is better than the 2006 Pyramid, and at time of writing is the best cigar of my Cohiba vertical. One can only hope that a future entry will improve on it, and save the Harem from being known as a publication that endorses the idea of a 58 ring cigar.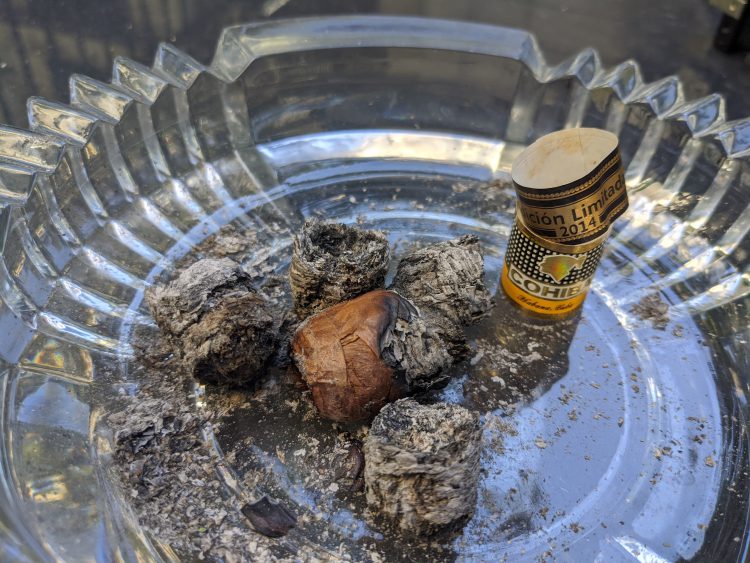 Cohiba Robustos Supremos Edición Limitada 2014 on the Cuban Cigar Website