The second Upmann Robusto is not really a robusto at all, but rather a Royal Robusto, an edmundo: a couple of millimetres longer and a few points softer round the middle. It was extremely well received when it first came out: so well, in fact, that I bought into the hype and a box. They smoked great straight off the plane, and I went through most of mine in the first month or so. A few singles lasted long enough to get covered over in my humidor, and there they have languished until today. How has four years in the dark affected a once fine piece of Cuban vegetable matter? Today we'll find out.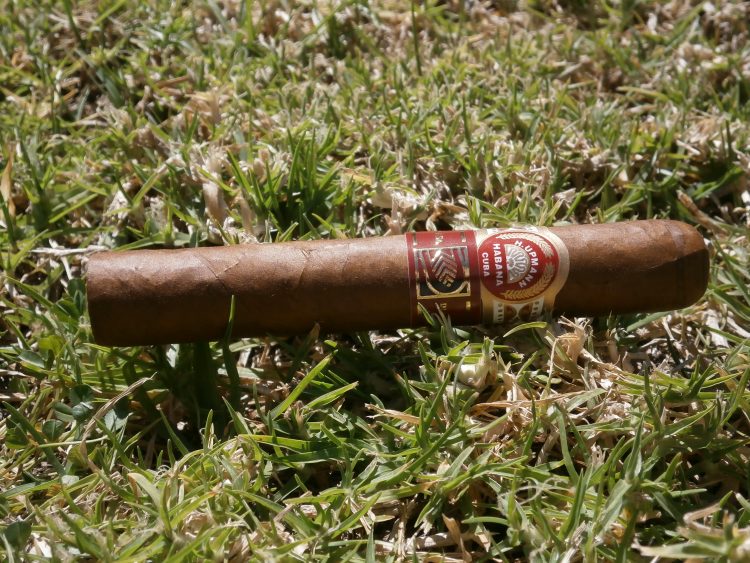 The very first note is bitter, hard on the back pallet, but it quickly mellows to a grassy coffee cream. There is a touch of the barnyard in there, straw and animal notes, and the pleasant, fruity part of the fragrance of cow manure.
Although this is not the first published review for the year (I try to publish in an order that makes a loose thread of some sort, groups similar releases and so on), it is, by some definition the first Dusky Beauty of the season. The Harem runs, of course, from January until about June, which corresponds notionally with the summer months in my home town of Melbourne, Australia. For three of these months (January to March) the weather can be more or less guaranteed to be reasonably pleasant for at least one day per weekend, however, three months does not a season make, and so even when I'm not actively publishing I will take any opportunity that presents itself to burn a dusky beauty, to be published when I have a gap to fill.
Today is such a day, an unseasonably warm afternoon in late September, and this will be my first cigar in many months. The temperature is in the high twenties, the breeze light and squalling, and the sun full and undimmed by clouds. Like many of my countrymen, I harbour an erroneous conviction that my leathery hide will never burn, and will instead simply take on the tan hue of a ligero leaf with the first light of summer. It's not true, of course, and I will very likely emerge from this review lobster pink and peeling. I have at least taken the precaution of a wide brimmed Akubra bush hat.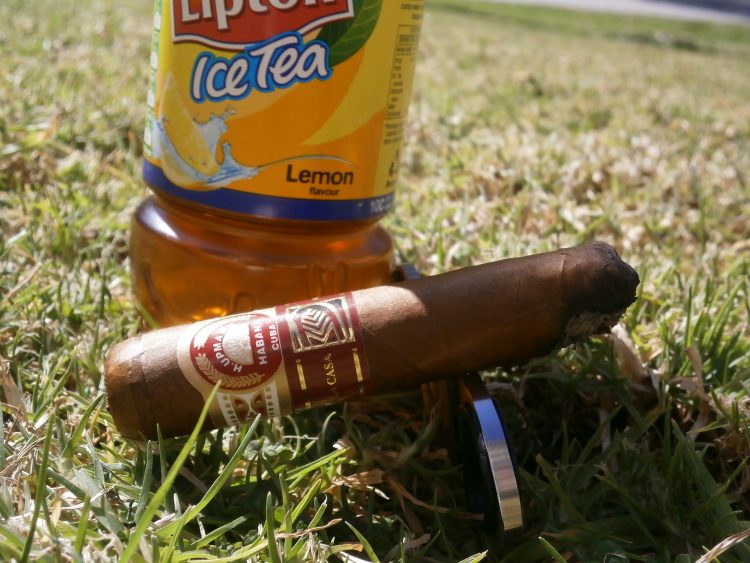 By the halfway mark the cigar has mellowed; it's very sweet, with a sugary, caramel aftertaste, preceded by grass, almond, and perhaps a little peanut shell. I've been sipping on a Lipton Ice Tea for the duration, and honestly it tastes like nothing compared to the Royal Robusto. I back off it for a time to see if it's the source of the sweetness on my back pallet, but no, it's all the cigar. Fantastic.
It's a good hat, this: an Akubra Pastoralist in fawn. I purchased it some years ago (why Australia doesn't yet issue each of its sons and daughters with a cake and an Akubra on their 15th birthday I'll never know) when I used to regularly attend Young Member's events at the local racing club – I wanted a country hat with a slightly aristocratic air. In my mind I would be a young farmer from an old family fallen on hard times, in fresh from the Western District, hoping to make my name and win back the family honour with a promising young filly. I was wearing it to a meet once, where while the hat looked great, the rest of my ensemble looked like shit: an ill-fitting Chinese suit, a worn-out white shirt (had I removed my jacket the yellow stains under the armpits would have been visible), and a knock off Ralph Lauren tie, made of even thinner, cheaper silk than the real thing (hard to imagine, I know). In contrast, the friend I was with (a big tobacco executive) was immaculately attired in an impeccably tailored shawl-collared linen suit and double-breasted waistcoat, so it was somewhat surprising when, after signing in with the girl who was running the event, she singled me out for an invitation to the 'best dressed' competition.
"Do I have to do anything?" I asked.
"No, no" she said. "Just make sure you're around for the drawing at 3:00."
I got a look at the entry sheet as she took my name down: there was only one other name on the list, a girl, and it didn't look like she'd left a lot of room for others.
As we walked away I said to my friend "I think I'm going to win this thing," and sure enough, when three o'clock rolled around, after a bit of patter about how their specialist judges had been moving through the crowd and picking out the best of the best, my name was called. The prize? Five hundred credits at a local department store. Some other acquaintances heard my name being called an emerged from the crowd as I was having my photo taken for the Racing News.
"How'd you win that?" they asked. "You don't look that good."
"I dunno" I shrugged. "Must have been my lucky hat."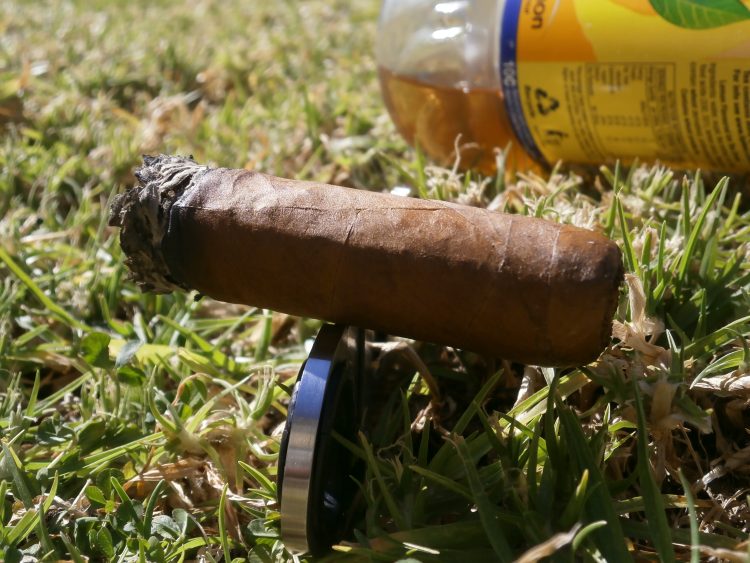 Getting into the grit now, the cigar has thickened up, heavy tobacco and a bit of tar. It has been relit twice, which probably didn't help matters, and is generally burning on the hot side. For a seasoned smoker though this level of an ending is nothing, a nice kick to finish the thing off. A sip of the Lipton Lukewarm Tea thins it out nicely. The last inch has notes of coffee, leather and new car.
All in all the Royal Robusto is a great cigar, a slight bit better than the Duty Free Exclusive Robusto, and much better than the Petit Coronas, even if it doesn't quite make the lofty heights of the Magnum 48.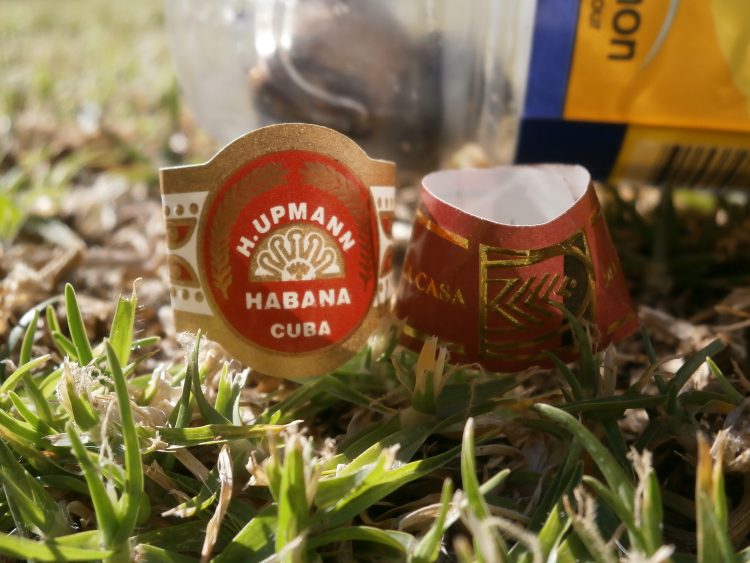 H. Upmann Royal Robusto La Casa del Habano Exclusivo 2011 on the Cuban Cigar Website.