The 510 Aniversario Humidor commemorates the 510th anniversary of Christopher Columbus bringing tobacco back to the old world. I'm not sure why it was released in 2003, as Cuba seems to date this event pretty soundly at 1492 (the holy grail of exotic Habanos is the 1492 Humidor – more on that later). Perhaps it was an afterthought.
The 510 examples of this nice wooden humidor contain 100 cigars a piece, 20 each from five brands: Cohiba Espléndidos, Hoyo de Monterrey Epicure No.1s, Royals de Partagás, Romeo y Julieta Hermosos No.3 and Montecristo No. 2s, one of which will burn this afternoon. Of the five, three were existing sizes and two were unique to the humidor (the Partagás and the Romeo y Julieta). Trivia fact: in some of the humidors they messed up the bands, swapping the Partagás and the Romeo bands. There was an apology letter.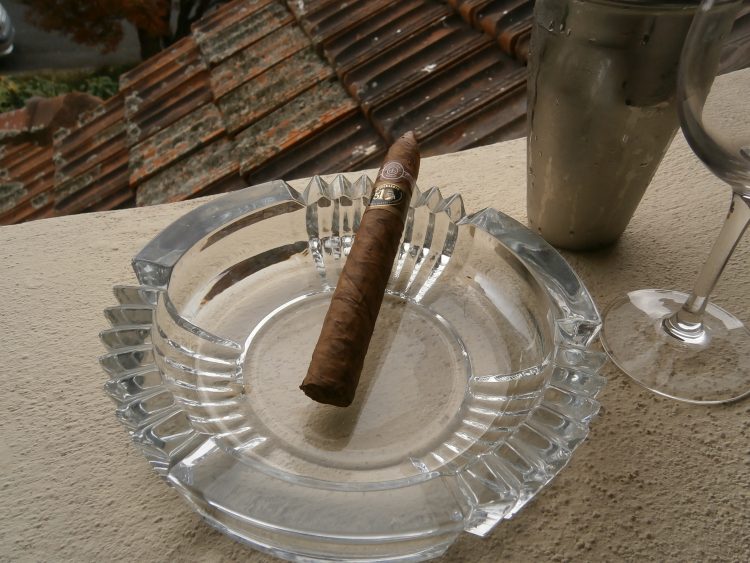 Another trivia fact: there appears to be a typo on the band, which reads "De la llegada del Habano al viejo munddo", the mistake being the double D in mundo. My Spanish isn't the best (in fact, it's the worst), and there's every chance that munddo is an entirely distinct and valid word to the mundo I'm familiar with (it means 'world,' as in 'El Rey Del Mundo', 'The King of the World'). Google Translate agrees with me though, and the fact that on the outside of the humidor proper it's spelt with a single D is probably a point in my favour. I've tried looking for a clean scan of the band to see if it's a common problem, but the only good image I can come up with is from my own encyclopaedia.
The cigar is constructed perfectly, nice wrapper, nice draw, although once alight does not begin especially well. Throughout the first inch a bitter sulphur flavour dominates the pallet, although the aftertaste is nice, a creamy mid-tobacco.
I have four or five go-to cocktails that I can shake up with a few moment's notice, and of these the most complex is the Blood and Sand; equal parts cherry brandy, sweet vermouth, scotch whisky and fresh orange juice, the tarter the better. I had one of these last night, which unfortunately killed the last of my whisky without slaking my taste for it, so I've shaken it again this afternoon except with dark rum substituting the scotch. It's not bad, although I like the scotch version better. I tend to use the best scotch I can find in this cocktail (which is to say I tend to shake it from someone else's cocktail cabinet); a good peaty scotch, Laphroaig, Lagavulin et al, adds a delicious smoky aftertaste to the sour cherry mess that is the main flavour.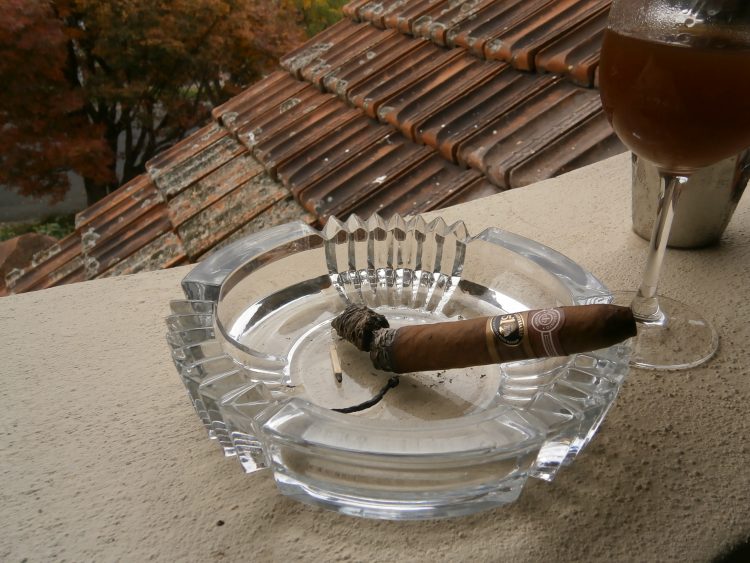 I'm not sure if it's just a factor of my changing tastes and ever increasing operating budget, but it seems to me that there's been a rebirth of the bitter, complex cocktail in the last few years (I think it started with that Old Fashioned craze a few years back, itself started by fans of Mad Men wanting to look cool). When I were a lad cocktail bars were a lot fewer and father between than they are now, and upon entering one you would typically be presented with a book containing twenty or so different options, from which you would select a gooey mess of chocolate and cream called a "Toblerone" or something like that.
There was a girl I used to see around this time who had a taste for such concoctions, and our standard Saturday was to find a dimly lit lair where we could order expensive drinks and make out. I would generally order beer, or sometimes whisky (you must remember that this story takes place in an era before Queer Eye for the Straight Guy, and cocktails were still widely seen as 'for girls'), but on one occasion we entered a particularly dark basement bar called Bambu, where the waiter wasn't satisfied with that. "C'mon" he exhorted, "Have a cocktail. I'll make you anything you want – doesn't have to be on the menu. What do you like?" "Well," I said "can you make me a cocktail that's tasty but still manly?" He said he knew just the thing, and returned with something that I think he called a Bollo. He described it as containing four Italian liqueurs, and presented me with a balloon filled almost to the brim with a pitch black liquid, a few pieces of orange rind barely visible somewhere in the depths. It emitted a heavy, bittersweet, musky complexity. It was wonderful. The first real cocktail I'd ever had.
Bambu fast became our regular haunt (it didn't hurt that they had a curtained off section that was the most private make out space in any bar in the city), and each time he would produce the same drink, more or less unbidden, until six months later I returned and my bartender was gone. I asked his successor for a "Bollo, I think it has four Italian liqueurs" but he didn't know what I was talking about. I then asked for something "tasty but manly" and got some sour lemon thing in a Hurricane glass that was neither.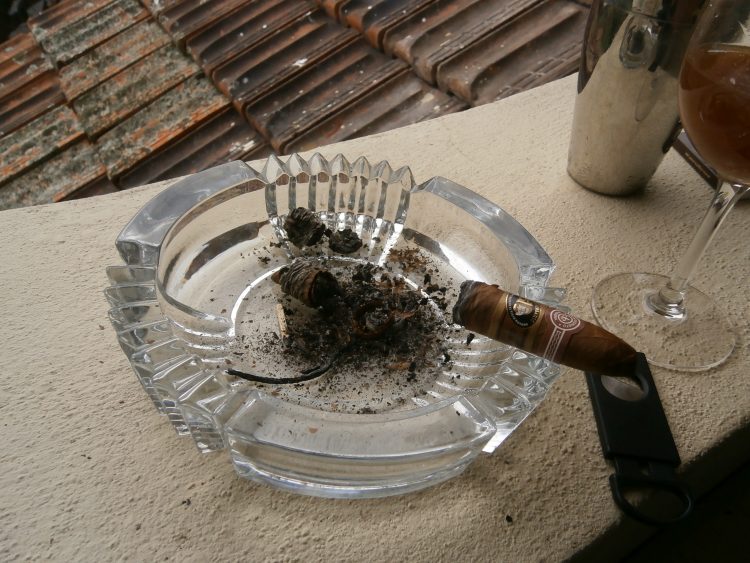 I'm sorry to say it, but throughout this whole exercise this Monte 2 never really came alive. It was a decent enough cigar, don't get me wrong, but not particularly complex and always very rough around the edges. If I had to reach for tasting notes I'd say there was a little coffee in the middle, and the bitterness of cocoa, although none of the sweet it needs to make chocolate. All things considered it is a Monte 2; no better or worse than a good quality standard production (and considerably worse than the standard production Monte 2 I previously enjoyed alongside the Gran Reserva). It's better than a Monte 4 only because it is longer and a cooler shape.
That said, you're not buying the 510 Humidor because it's the cheapest way you can think of to get some Monte 2s. If there's one thing I've learnt from these last six months, it's that the further a cigar deviates from regular production, the more effort the Cubans put into it. Pure speculation, but I'd guess that the Romeo and the Partagás are the picks of this litter. And let's face it, this more so than almost anything else is a collector's piece: these bad boys are not for smoking.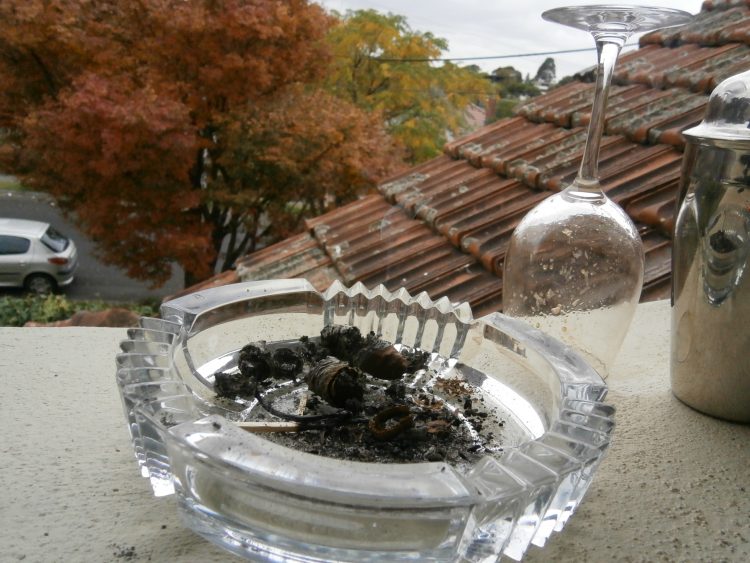 Montecristo No. 2 510 Aniversario Humidor on the Cuban Cigar Website