Oft alluded to but never discussed in depth in this column is that Cohiba, the flagship Cuban brand which grew from Castro's custom rolls to diplomatic gifts, and finally to the powerhouse money spinner of the Cuban cigar industry that it is today, is my favourite brand. I'll go into its history in more depth when I do a complete vertical of it in a future season of A Harem of Dusky Beauties (slated for 2018), but for the moment it will suffice to say that there are two schools of thought as far as Cohiba goes: that they're a cut above everything else Cuba makes, and that they are overpriced. As usual, there's a little of truth in both; Cohiba leaves go through an extra fermentation and are generally of a higher quality than those used in non-Cohiba cigars, and for this you pay at least a 30% premium. The thrifty aficionado willing to hunt for specific box codes, willing to age cigars, willing to snap up things when they're hot, can easily get a better cigar than a standard Cohiba for a fraction of the cost. For the amateur smoker who wants a special cigar without too much messing around? Buy a Cohiba.
There have been some legendary limited edition cigars out of El Laguito – 2003's Double Corona is amazing, and the 2006 Pirámides is no slouch – but one I've never really felt lived up the hype is the 2004 Sublime. It's nice, but it's a bit rough around the edges. The word on the street is that they have passed their prime, but even a couple of years ago it never had for me the elegance or the balance of the DC. Today's cigar, 2008's Colección Habanos Sublimes Extra, is essentially the Sublime but 20mm longer.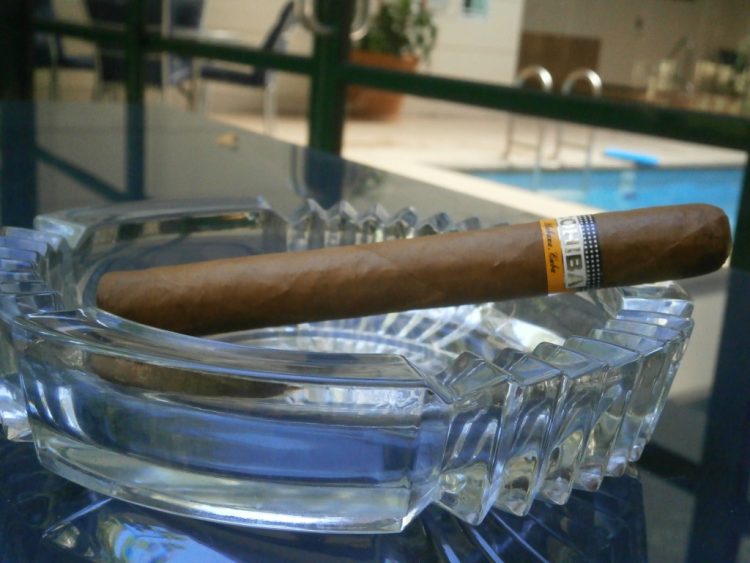 The first three puffs are hot and ashy, and already I begin to frame the tone of this article: "this aint so special" I think "maybe I'll say that it's too young." After the fourth puff I put it down and say "oh wow" out loud. The smoke is intensely delicate and light, and crisp on the palette like citrus foam in a restaurant that specialises in molecular gastronomy. The flavours are lightly grassy, herbal on the back palette.
It's a hard decision, whether or not to pair a drink with a smoke like this, as the last thing I would want is for the cigar's delicate flavours to be drowned out by strong liquor, but seeing as I brought it down, allow me a moment on Gran Marnier Cuvee du Cent Cinquantenaire. It took about three seconds of exposure to one of the ads for this product in a magazine before I was actively seeking it out; the most effective I remember an advertisement working on me. It featured the bottle on a plain blue background with the text "hard to find, impossible to pronounce, and prohibitively expensive… and while we're being honest, it's our finest work." It was a challenge. Two years and two hundred dollars later I had a bottle of Cuvee du Cent Cinquantenaire in hand, and I invited a few friends over for a tasting. Also just in was a box of the then recently released Cohiba BHK 56, and I billed the evening as one of unrivalled epicurean delights. The first arrivals nursed a few craft beers while we waited for some late comers, and as people began to filter in, one of the party produced some Mamont Vodka, a bottle shaped like a woolly mammoth tusk, allegedly the best thing to come out of Russia. He suggested that we all enjoy a double shot of it with ice and a touch of lime while we waited for the final stragglers, and he met with no objections, either to the first or the second, or for that matter the third rounds. By the time all were present and accounted for and we started on the cigars and liqueur we were inebriated far past the point of appreciation. The evening ended at a karaoke bar. More than one of us threw up. In the morning I found a five inch BHK 56 stub sitting on a fence post. It was a crime against good leaf.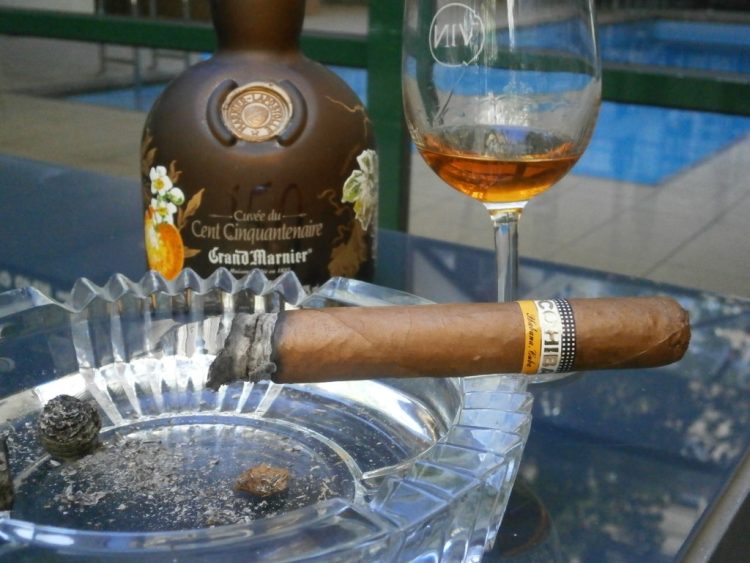 By about the halfway mark the cigar has thickened up considerably, medium tobacco, still strongly grassy with the occasional hint of coffee and cocoa. I take my first sip of the Gran Marnier and it is heavenly, freshly juiced, delicious tropical oranges that change on the tongue into aniseed and rich, ripe stone fruits. It combines with the cigar in the aftertaste, leaving a thick, smoky toffee. It's a strong flavour and on its own can be cloying, but complements the cigar very well, with the cigar becoming sweeter and more floral, and the liqueur taking on rich, smoky notes. It's much too expensive and difficult to find to waste on any old dreck, but it's the best complementary spirit I know for cigars, each enhancing the other.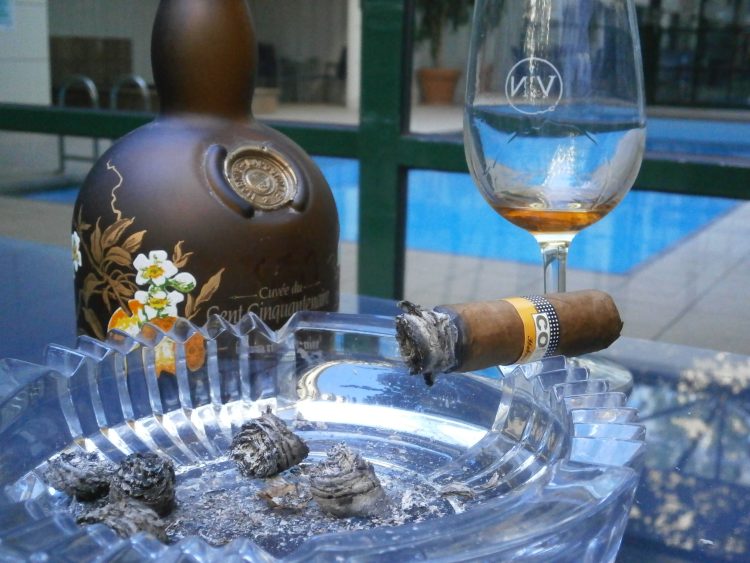 The cigar grows a little bitter in the end, slightly rough with some tar, but is still extremely smooth for a smoke of this size. The final notes are woody, with burnt toast and some leather. It's an excellent cigar in every respect, edging out the Trinidad by a nose in the upper echelon of the Colección Habanos, but it's not transcendental: I've had better Cohibas than this in aged Lanceros, the Siglo VI Gran Reserva, and a few of the ELs. As always, there are better cigars available for the dollars these commands, but if you have the means, the Cohiba Sublimes Extra is a fantastic way to spend three hours.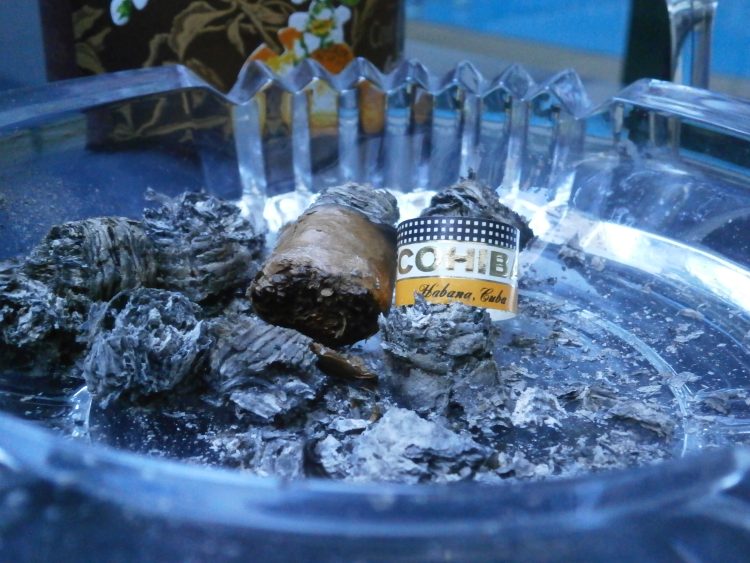 Cohiba Sublimes Extra Colección Habanos 2008 on the Cuban Cigar Website